ADW – Archdiocese of Wellington
Attendance Dues
Ss Peter and Paul School is a State Integrated School.
The Integration Act provides for the charging of Attendance Dues to help the Dioceses repay loans and support new building programmes. Parents must, in law, pay these dues, although cases of hardship can be addressed via our principal.

To view the Archdiocese website Click here
Ss Peter and Paul School Donations
Each year our School Board offers families the opportunity to contribute towards extra resources for our students.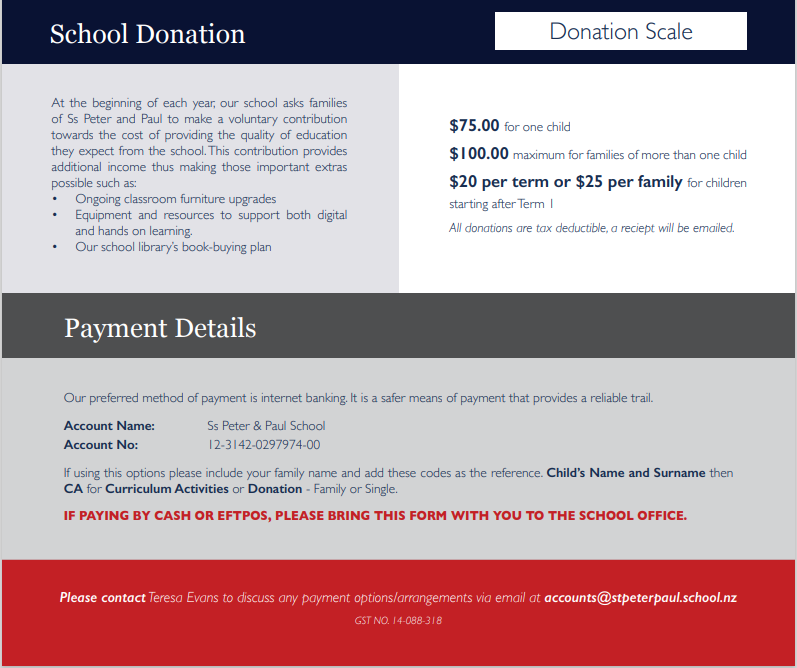 Each Area has their own activity related costs that are used to support and enhance the delivery of a broad and rich curriculum. To view these amounts and for payment details – click here.